November 18, 2004
The Associated Press

KNOXVILLE, Tenn. (AP) - Golfer Greg Norman helped break ground Thursday on a $500 million golfing community in Loudon County.

The 1,450-acre Tennessee National is being developed with John "Thunder" Thornton of Chattanooga. Thornton, a University of Tennessee trustee and one of the school's biggest donors, has envisioned a course that could be home to UT's golf teams.

The project will feature 1,700 home sites, a recreation center, tennis courts, parks, walking trails, a marina and the area's first Norman-designed golf course.

"This is a wonderful piece of property," Norman said. "The topography of the site allows us to situate the golf course in the natural valley of the community."

Thornton, who has a successful real estate development in Jackson Hole, Wyo., acquired the property in 2000 from Eastman Chemical reportedly for $10 million.

The development will be a partnership between Thornton's Thunder Enterprises and Medallist Developments, a joint venture of Norman's Great White Shark Enterprises and Macquarie Bank of Australia.

------------

Knoxville News Sentinel

The Shark enters East Tenn. waters
Greg Norman presides over groundbreaking for Loudon golf community
By ROGER HARRIS
The Knoxville News-Sentinel

LOUDON - When Greg Norman first walked the hills overlooking the Tennessee River at Matlock Bend four years ago, the golfing great knew he could build a special golf course on the 1,450-acre property owned by Chattanooga businessman John "Thunder" Thornton.

------------

Greg Norman-Designed Golf Course, $500 Million Waterfront Development Coming to Loudon County 8Apr200417:24GMT
... partnered with Thunder Enterprises, owned by Chattanooga businessman John Thornton to develop 1,450 acres of ... Loudon County. The resulting partnership will be Tennessee National, LLC an 18-hole Greg Norman-designed golf course ...

------------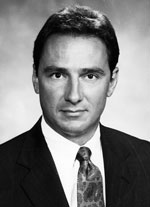 Baylor School, Chattanooga, Board of Trustees
John C. Thornton is chairman of Thunder Enterprises, an investment and real estate development firm in Chattanooga. A graduate of Tennessee Wesleyan, Mr. Thornton was president of American Rug Craftsmen, Inc., and he has been involved in numerous land development ventures in Wyoming and Tennessee. He was chairman of the UTC Chancellor's Round Table and the UT Development Council. He is a member of the UT Board of Trustees and serves on the UC Foundation. He has two daughters, Katie and Dori, and three sons, Ryan, Sam and Johnny. He and his wife, Eileen, reside in Chattanooga.
------------
University of Tennessee Board of Trustees
Mr. John C. Thornton
Chairman, Thunder Enterprises
12 Rivervista Drive
Chattanooga, Tennessee 37405
District/County: Third District
Initial Appointment: 2000
Term Expires: 2006
Committees/Councils: Outreach Committee (Chair); Executive and Compensation Committee
Mr. Thornton is Chairman of Thunder Enterprises in Chattanooga, Tennessee.
---
Chattanooga, TN, Sunday, August 17, 2003 - University of Tennessee trustees want to have more direct oversight of the president's office in the wake of Dr. John W. Shumaker's resignation.
When the board meets Thursday, trustees will discuss how better to control the expenditures of the chief executive of the five-campus system.
"We can increase accountability," said trustee John Thornton, who owns Thunder Enterprises in Chattanooga. "We ought to do an audit on a routine basis. We should incorporate that audit into the performance evaluation of the president annually."
-----------------
POLITICAL CONTRIBUTIONS
Thornton, John C. Mr. (Self-Employed/Real Estate Developer), (Zip code: 37405) $15,000 to REPUBLICAN NATIONAL COMMITTEE on 04/30/04
Thornton, Eileen V. Mrs. (Homemaker), (Zip code: 37405) $2000 to BUSH-CHENEY '04 (PRIMARY) INC. on 06/25/03
Thornton, John C. Mr. (Self-Employed/Real Estate Developer), (Zip code: 37405) $2000 to BUSH-CHENEY '04 (PRIMARY) INC. on 06/25/03

| | |
| --- | --- |
| | Zach, left, and his wife, Kim, right, with "Thunder" Thornton of Chattanooga and his wife Eileen, at the Tennessee Delegation reception for President Bush's inauguration. |
Thornton Jr., John (Thunder Farm/Unemployed), (Zip code: 37405) $2000 to FRIENDS OF ZACH WAMP (R-TN 3) on 03/25/03
Thornton, Eileen (Homemaker), (Zip code: 37405) $2000 to FRIENDS OF ZACH WAMP (R-TN 3) on 04/07/03

Thornton, John (Thunder Enterprises/President), (Zip code: 37405) $5000 to VOLUNTEER PAC (Sen. Bill Frist, R-TN) on 03/11/03
Thornton, John (Thunder Enterprises/President), (Zip code: 37405) $1000 to VOLUNTEER PAC on 01/12/04
Thornton, John (Thunder Enterprises/President), (Zip code: 37405) $5000 to VOLUNTEER PAC on 04/08/04
Thornton, John (Thunder Enterprises/President), (Zip code: 37405) $1000 to VOLUNTEER PAC on 04/09/04
Thornton, John (Thunder Enterprises/President), (Zip code: 37405) $2000 to VOLUNTEER PAC on 04/09/04
Thornton, John (Thunder Enterprises/President), (Zip code: 37405) $1000 to VOLUNTEER PAC on 04/09/04
Thornton, John (Thunder Enterprises/President), (Zip code: 37405) $2000 to VOLUNTEER PAC on 09/27/04
THORNTON, EILEEN (HOMEMAKER), (Zip code: 37405) $2000 to ALEXANDER FOR SENATE 2008 INC (R-TN) on 02/23/04
THORNTON, JOHN C (REAL ESTATE DEVELOPER), (Zip code: 37405) $2000 to ALEXANDER FOR SENATE 2008 INC (R-TN) on 02/23/04
Thornton, John C. (Self/Real Estate Developer), (Zip code: 37405) $1000 to DUNCAN FOR CONGRESS (R-TN 2) on 05/28/03
Thornton, John C. (Self/Real Estate Developer), (Zip code: 37405) $1000 to DUNCAN FOR CONGRESS (Tennessee - District 2) on 05/05/04
Thornton, John C. (Self Employed/Real Estate Developer), (Zip code: 37405) $1000 to COMMITTEE TO ELECT LINCOLN DAVIS (Tennessee - District 4) on 09/14/04

THORNTON, JOHN C (THUNDER ENTERPRISES), (Zip code: 37405) $1000 to CITIZENS FOR BUNNING (Kentucky) on 04/28/03
THORNTON, JOHN C (THUNDER ENTERPRISES), (Zip code: 37405) $1000 to CITIZENS FOR ARLEN SPECTER (Pennsylvania) on 05/02/03
THORNTON, JOHN C (THUNDER ENTERPRISES), (Zip code: 37405) $1000 to LISA MURKOWSKI - U S SENATE (Alaska) on 05/03/04
THORNTON, JOHN (THUNDER ENTERPRISES), (Zip code: 37405) $1000 to CAMPBELL FOR COLORADO on 05/05/03
THORNTON, JOHN (THUNDER FARMS), (Zip code: 37405) $1000 to RICHARD BURR COMMITTEE (North Carolina) on 01/13/04
THORNTON, JOHN (THUNDER FARMS), (Zip code: 37405) $1000 to RICHARD BURR COMMITTEE (North Carolina) on 05/04/04
THORNTON, JOHN, (Zip code: 37405) $2000 to JACK RYAN FOR US SENATE (Illinois) on 05/03/04
THORNTON, JOHN (THURNDER ENTERPRISES), (Zip code: 37405) $1000 to NETHERCUTT FOR SENATE (Washington) on 05/18/04
THORNTON, JOHN (THUNDER ENTERPRISES), (Zip code: 37405) $1000 to DAVID VITTER FOR US SENATE (Louisiana) on 05/07/04
THORNTON, JOHN (THUNDER ENTERPRISES), (Zip code: 37405) $1000 to JOHN THUNE FOR US SENATE (South Dakota) on 01/22/04


--------------------------

PUBLIC POLICY INNOVATION

299 So. Main St. Suite 1700
Salt Lake City, Utah 84111
Phone 801-961-4015
Fax 801-961-4017
www.oquirrhinstitute.org

The Oquirrh Institute was launched in Salt Lake City, Utah during the 2002 Olympic Winter Games. Organized as a 501c(3) non-profit, the organization is devoted to guiding enlightened public policy in an era of constant technological change. The word Oquirrh comes from the Goshute Indian language and describes the early light that shines on the western mountains as the morning sun first appears. The concept describes well the Institute's mission of shining early light on emerging public policy dilemmas and then establishing innovative solutions to those problems.

... www.oquirrhinstitute.org/about-club.html

THE OQUIRRH CLUB

The Oquirrh Club is a group of seventy-five national opinion leaders who support the Institute financially and intellectually. Twice a year, in a unique recreational setting, club members meet to gain early light on critical policy issues and network with leading industry experts.

OQUIRRH CLUB MEMBERS
...


John Thornton, Chairman, Thunder Enterprises

-----------------

THUNDER FARMS DECORATIVE PRODUCTS, INC.
07/10/1995
1307 HIXSON PIKE

THUNDER DEVELOPMENT, INC.
0297238
CORPORATION FOR PROFIT
Status*: ACTIVE
07/10/1995

JOHN C. THORNTON
1307 HIXSON PIKE
CHATTANOOGA TN 37450

THUNDER FARMS RESIDENTIAL ASSOCIATION, INC.
0417449
11/21/2001

Principal Office:
1307 HIXSON PIKE
CHATTANOOGA TN 37405

Registered Agent:
BRANDON C BORN
1307 HIXSON PIKE
CHATTANOOGA TN 37405

THUNDER BEND, LLC
0380441
11/29/1999

Principal Office:
835 GEORGIA AVE
1 CENTRAL PLZ S-600
CHATTANOOGA TN 37402

Registered Agent:
WILLIAM A HORTON
835 GEORGIA AVE
1 CENTRAL PLZ S-600
CHATTANOOGA TN 37402

[ see William -H- Horton: http://www.chattanooga-law.com/partners.html ]
Horton, Maddox, & Anderson, PLLC.

-----------

LITTLE CEDAR HOLDINGS, LLC
11/18/2004

Principal Office:
Registered Agent:
JAMES A. HURST
835 GEORGIA AVENUE
SUITE 600
CHATTANOOGA TN 37402

---------------------

http://www.cheriewelsh.com/Bradley_County_listings/dq14efx46ddr.shtml

Thunder Farms Trail
Price: $1,000,000

7728 Thunder Farms Trail
Ooltewah
Parking/Garage: 3 car
Bedrooms: 4
Baths: 4
Half Baths: 1
Square Feet: 7000
Year Built: 2001

-------------------

sportsillustrated.cnn.com/football/nfl/news/1998/07/20/manning_colts/

[Peyton] Manning said he will live in Tennessee when he's not playing football, and he will be a commercial spokesman for First Tennessee Bank, Tennessee's largest bank.

The New Orleans native said he will make Tennessee his "principal residence" in the off-season. Specifically, he has a lot picked out in the planned "Thunder Farms" development in Ooltewah near Chattanooga.

Chattanooga businessman John "Thunder" Thornton is behind the venture. A big Tennessee booster, Thornton once paid $1 million to run with the players through the "T" formed by the marching band in Neyland Stadium.

--------------------------

Manning Chooses Tennessee ... Again (21 Jul 98)
Former UT quarterback Peyton Manning has chosen Tennessee again. Manning will make Thunder Farms, a John Thornton development in the Ooltewah area, his "principal residence."

-------